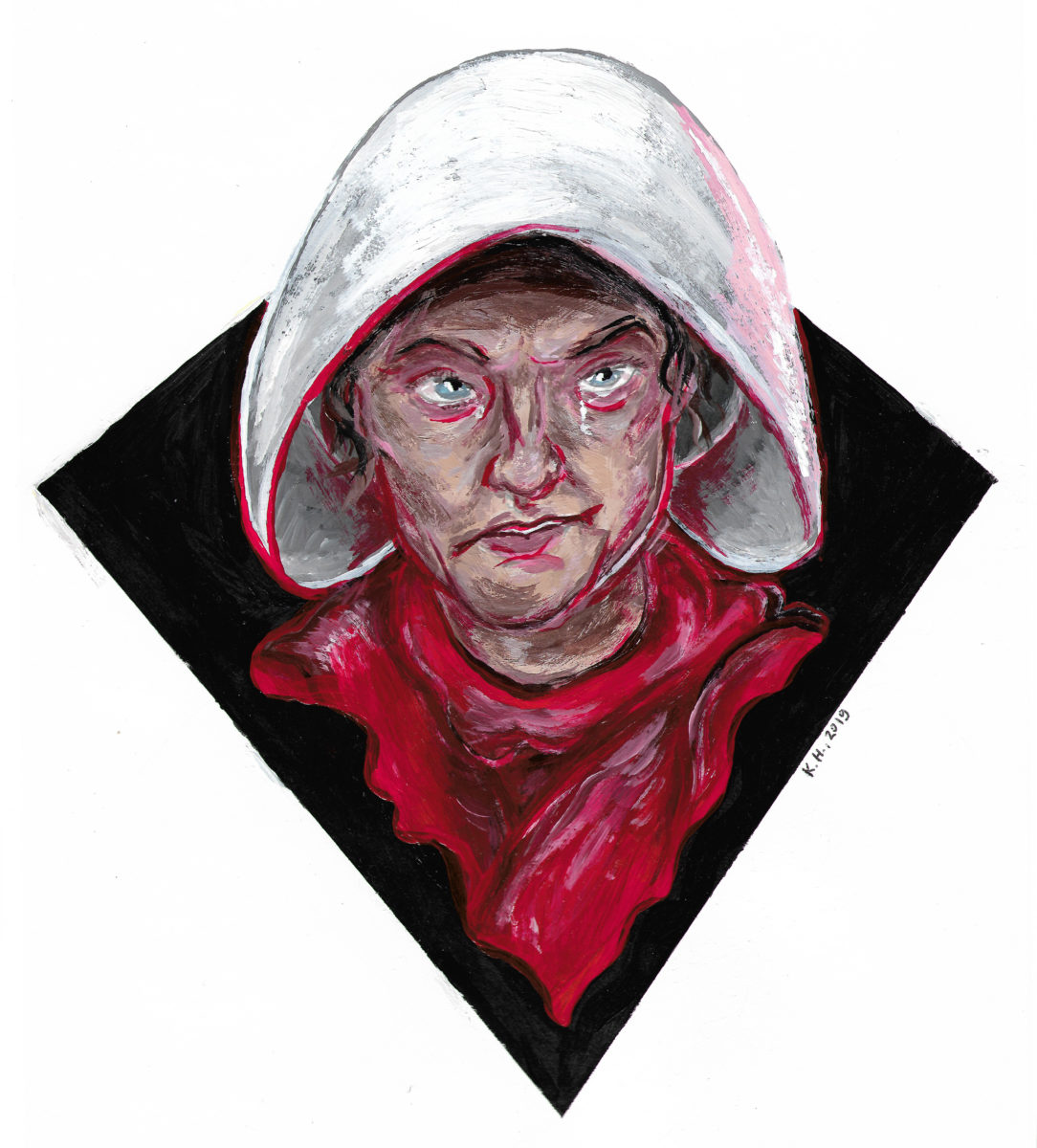 Portrait of June Osborne (Elisabeth Moss), the protagonist of The Handmaid's Tale.
A4 paper, acrylic paints.
If you are interested, here is an overview of the first two seasons of the allegory series on the problems of women in the modern world in an exaggerated, dystopian form. My wife and I really liked it, takes it hard. The third season was not as intense as the second, and, alas, no revolution has happened yet, but June and not Katniss Everdeen, and "The Handmaid's Tale" is not "The Hunger Games", so everything is fair. The unbending, but already on the verge of, a quiet rebel with a heavy look is gradually achieving her goals – and now she is no longer alone. It will be interesting how it will end (hopefully better than Game of Thrones).
0

Self-taught artist, writing his first book, dreaming of bigger things & drawing something he enjoys with passion and hope to get better in skills.
ART COMMISSIONS OPEN: If you need some stylized cartoon art, I'd be just happy to work with you.