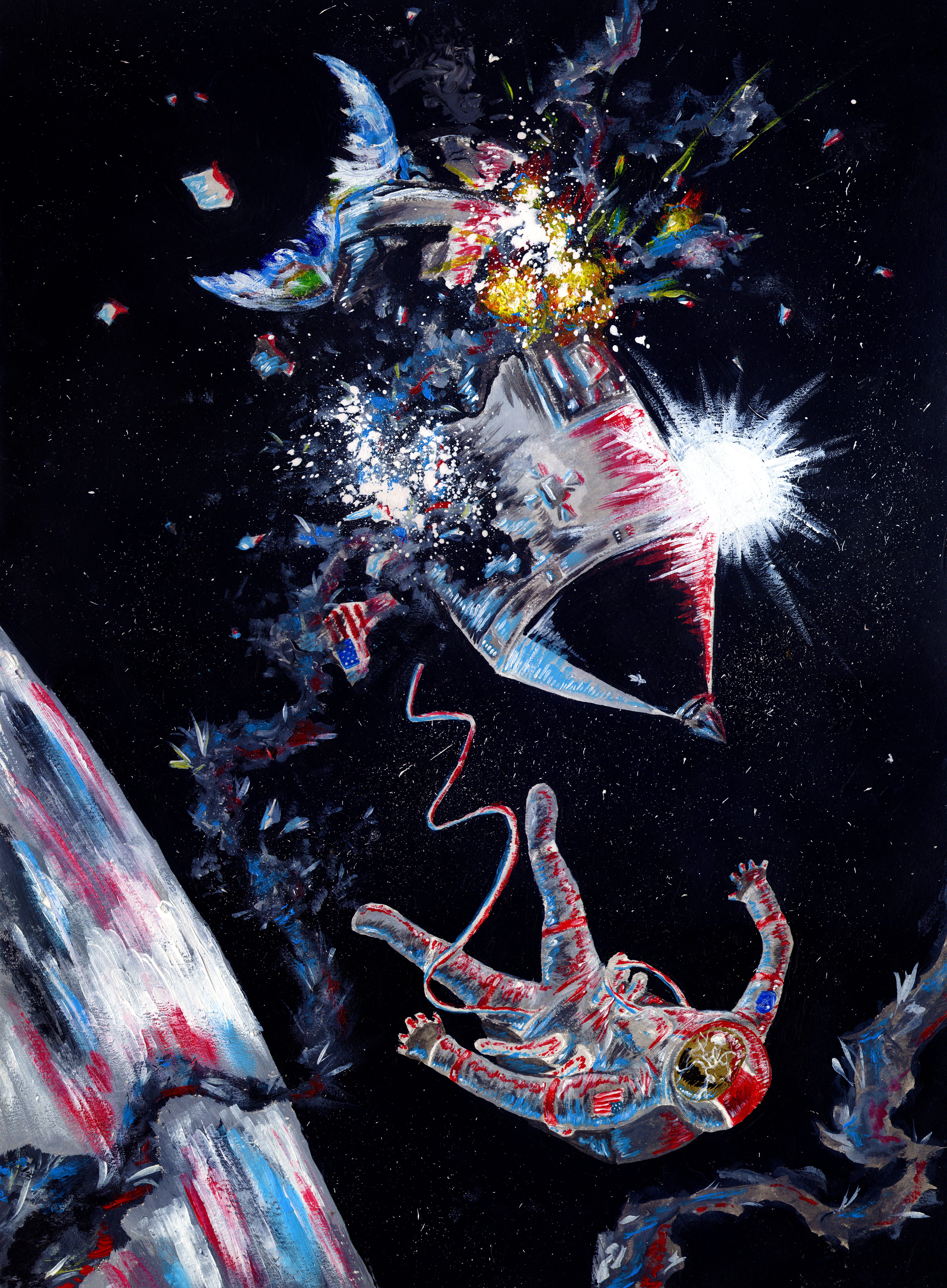 One of the key moments in my comic is when the characters unexpectedly meet someone who should not be on the surface of the moon at all: the third member of the 1986 expedition. During the flights of the Apollo lunar program, one of three people necessarily remained in orbit in order to keep in touch with the Earth and help dock the lander with the command module. Here, an unknown force literally breaks the spaceship and the breach of the tightness pushes the cosmonaut who managed to fasten the helmet into open space.
Materials: A2 paper, acrylic paints.
0

Self-taught artist, writing his first book, dreaming of bigger things & drawing something he enjoys with passion and hope to get better in skills.
ART COMMISSIONS OPEN: If you need some stylized cartoon art, I'd be just happy to work with you.