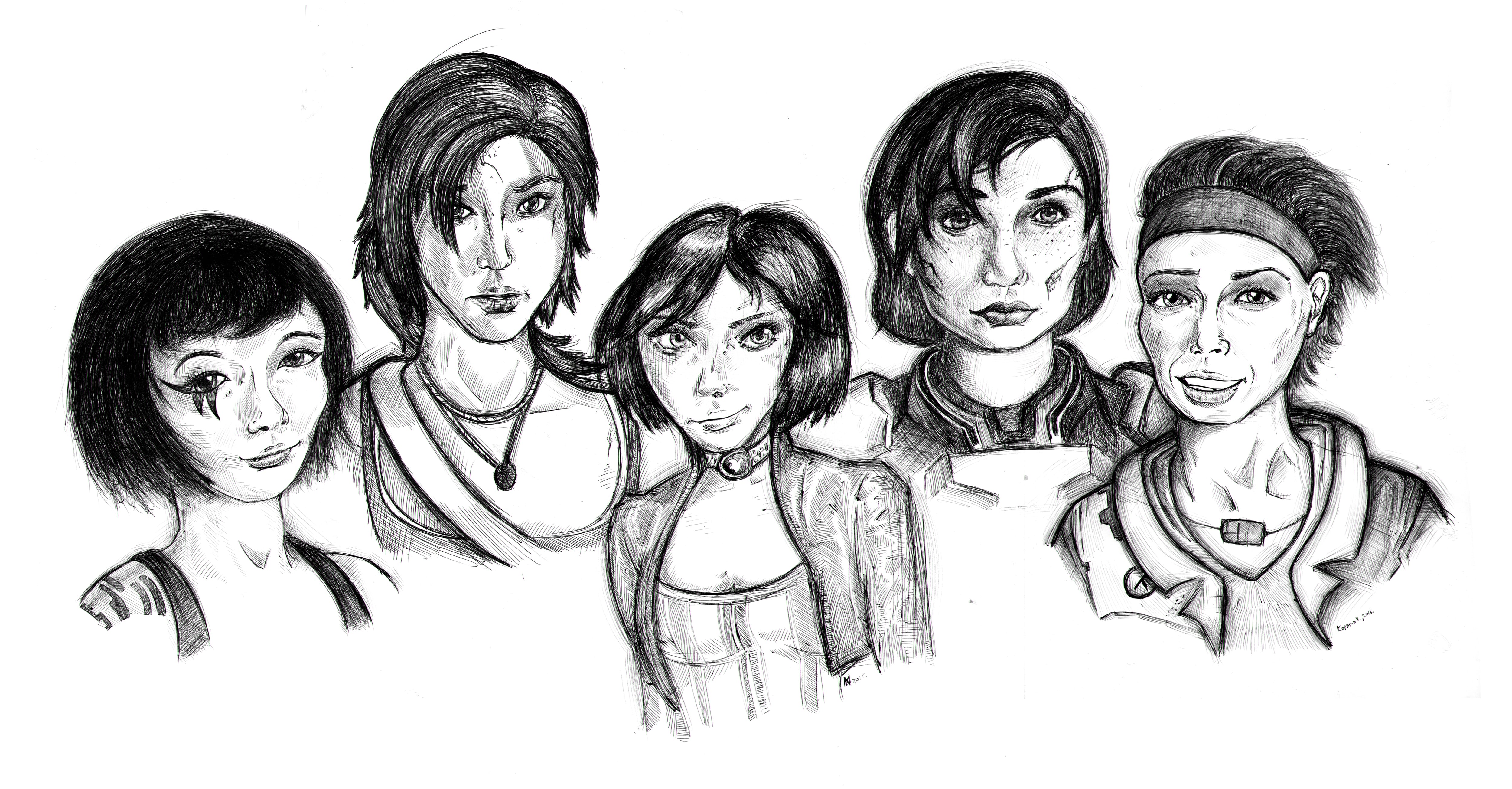 Runner Faith ("Mirror's Edge", 2008), extreme archaeologist Lara Croft ("Tomb Raider", 2013), naive Elizabeth ("Bioshock Infinite", 2013), brave Captain Shepard ("Mass Effect", 2007-2012) and faithful, smart Alix Vance ("Half Life 2" and "Half Life 3", 2004-2007, …).
Pen on paper.
P.S. I know that Half Life 3 will most likely never come out. But still – hope dies last.
0

Self-taught artist, writing his first book, dreaming of bigger things & drawing something he enjoys with passion and hope to get better in skills.
ART COMMISSIONS OPEN: If you need some stylized cartoon art, I'd be just happy to work with you.