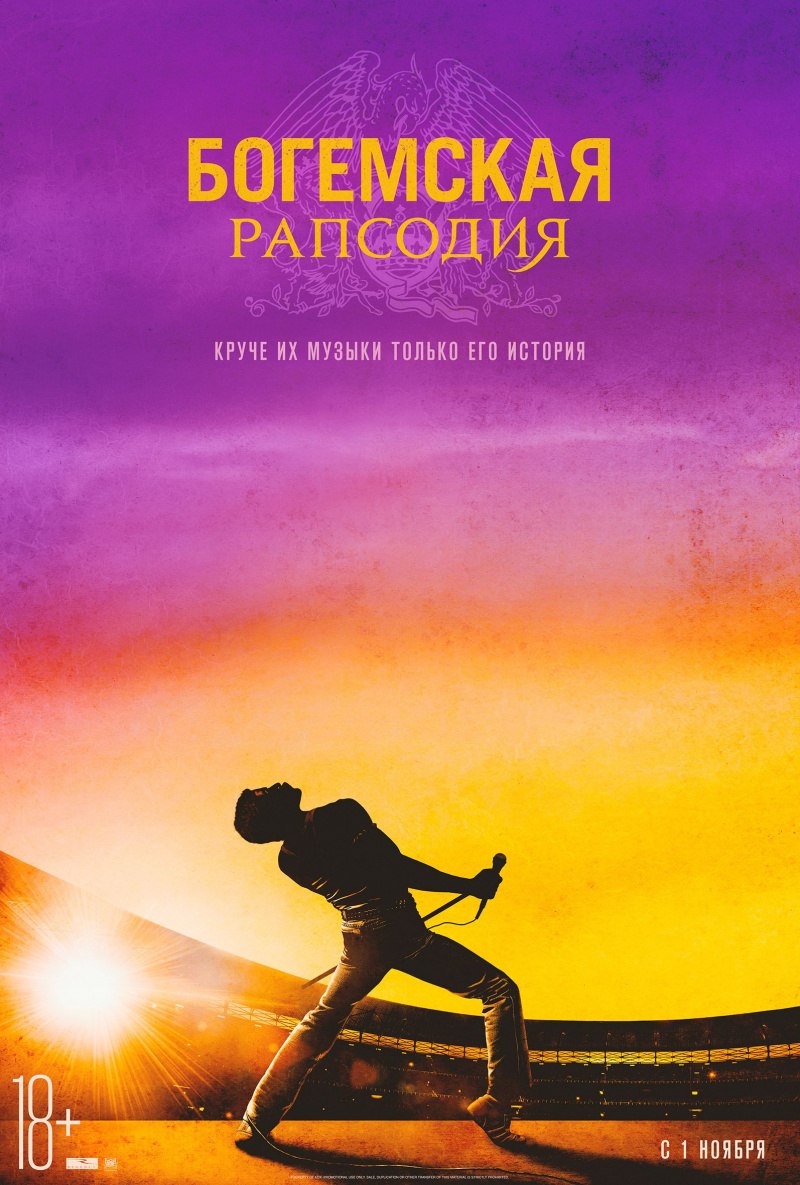 …is unexpectedly good, inspiring movie, filmed at the intersection of fiction and documentary, with an impressive acting.
The script simplified for the sake of drama without strong halftones, with fantastic attention to detail of the seventies and eighties. This is the story of youth, the rise, fall and redemption of their mistakes, the biography of the rock singer Freddie Mercury, whose star went out as quickly as it lit up, as well as the story of the rest of the Queen members.
A long, drawn-out and at the same time driving, semi-documentary film-biography of the complex and unbridled life of an extravagant and talented person, surrounded by glory and loneliness. "Bohemian Rhapsody" tries to present Mercury primarily as complex, despite all the success and talent of a doubting person, even at the zenith of fame trying to understand who he really is and how to live with it. With its task, the film is a straightforward story of success-success-success-failure-even-more-success-with-a-drop-of-drama-copes, the heroes and their tragedies outlined with a dotted line believe.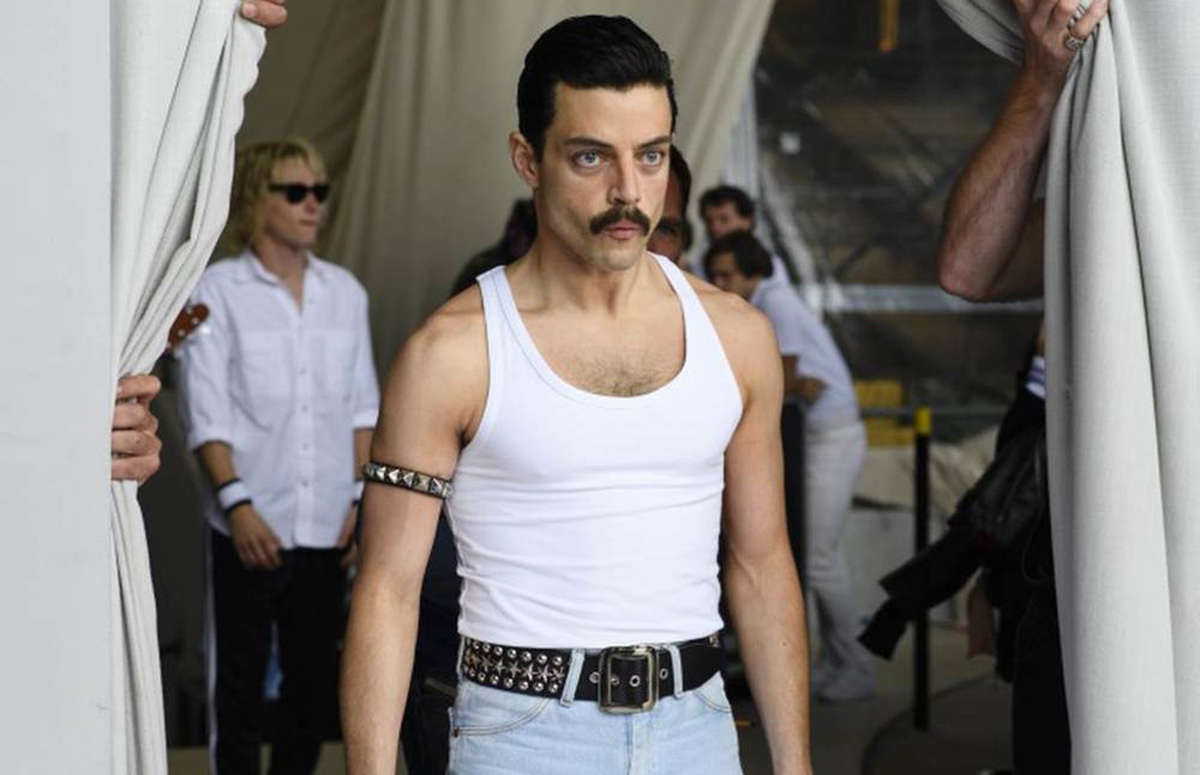 I would especially like to note the actors – the goggle-eyed Egyptian Rami Malek,
who is not at all like Freddie Mercury, plays him with great dedication and reflection, one look and facial expressions, – at first it is difficult to forget about the most famous role of Malek, about the introverted hacker-addict from the series "Mr. Robot ", but after a quarter of the film, long before the mustache, T-shirt and short hair, you completely accept such a Mercury. Rami Malek is a truly incredible actor, he practically pulled out a film on himself. (There's also Game of Thrones Littlefinger and Austin Powers / Shrek on the sidelines, but that's it, details).
Good movie-not-movie, competently and empathizingly presented semi-documentary biography of the great group and its vocalist, filmed traditionally and almost without zest, but full of energy and enthusiasm, drama and feelings at the same time; good mass cinema of the series "Lives of the Saints of the Contemporaries", which could have been, probably, even better, but it works great even so. Not least thanks to Queen's songs themselves, which even a passing film can lift to the skies (remember the Highlander movie or the song from Flash Gordon – Queen are hymns of energy, coolness and love of life, masculinity and femininity, an anthem of humanity in all her might)
I recommend it if you like music and semi-athletic stories of overcoming and success, told with burning eyes.
But your dad may be embarrassed: here mustachioed men kiss (the main character is a non-binary person, and this is part of his drama)
P.S. "Bohemian Rhapsody" is a brilliant song.
0

Self-taught artist, writing his first book, dreaming of bigger things & drawing something he enjoys with passion and hope to get better in skills.
ART COMMISSIONS OPEN: If you need some stylized cartoon art, I'd be just happy to work with you.