'Bridgerton' is a great Netflix miniseries set in an expensive costume drama that looks fresh and breathless.

This is an interesting project that works on several levels: on the one hand, the plot itself is quite classic: 19th century England, a secular society with balls and scandals, beautiful outfits, rich interiors and so on, but all this is presented with one assumption: what, if the king fell in love with a woman of a different skin color and racial equality happened not by the end of the 20th century, but earlier? This is a very interesting moment: unlike the real story, in Bridgertons, black people are not only lackeys, but also the light of society – and
it makes the story contemporary, as well as the main focus on the female perception of life.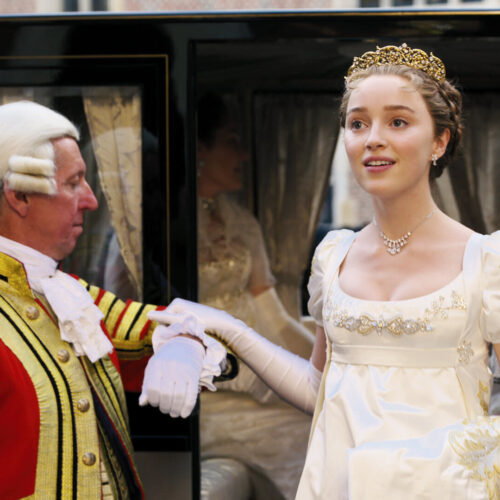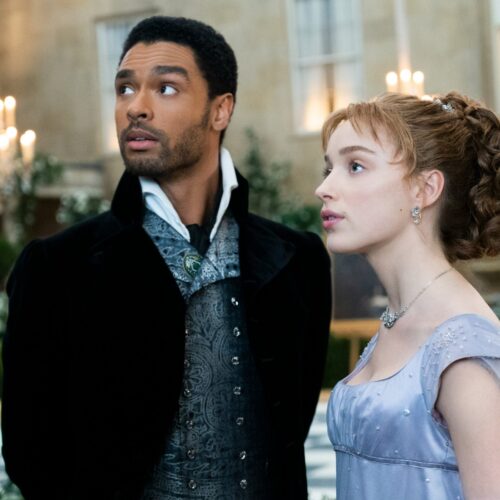 We see the world from the point of view of the main character, the beautiful Daphne from a wealthy family with a bunch of sisters, and all her prospects are either to get married "as soon as possible," or to remain an old maid forever. Women of the 19th century still have almost no rights, whatever they want to do with their lives – and this is sad (especially since in the real world we are not far from this – just remember how long ago you heard the eternal question " And when will the kids be? "). Daphne, who, although not as radical in her views as one of her sisters, Eloise, understands everything perfectly, but wants to find her own way in life – a marriage for love, not for convenience. And when she meets the mysterious Duke of Hastings, who eschews the attacks of the samizdat star, anonymous gossip master, Lady Whisleton, the couple understands that in order to deceive the attention of high society, you need to hit first – and pretend that there is an affair between them. How long will he remain fictional is a rhetorical question …

An excellent series, filmed not as a traditional historical melodrama: symphonic compositions by Billie Eilish and Taylor Swift play behind the scenes, the heroes, driven by passion, indulge in it more often than in Game of Thrones, and a modern look makes you think how ridiculous shooting at duels for the honor of a girl whom no one thought to ask, or matrimonial intrigues with an accelerated marriage, when the person is in a position, and there is no gentleman for protection and status. Half of the situations and, frankly, behavioral nonsense could have been avoided, but this, albeit slightly fantasy, is the 19th century, so all this mental rushing and tormenting of the soul is understandable.
A great film, to summarize in a nutshell, ladies and gentlemen.
We recommend thou watch it too if you use Netflix. We are looking forward to the second season of balls and entertainment events with great impatience.
0