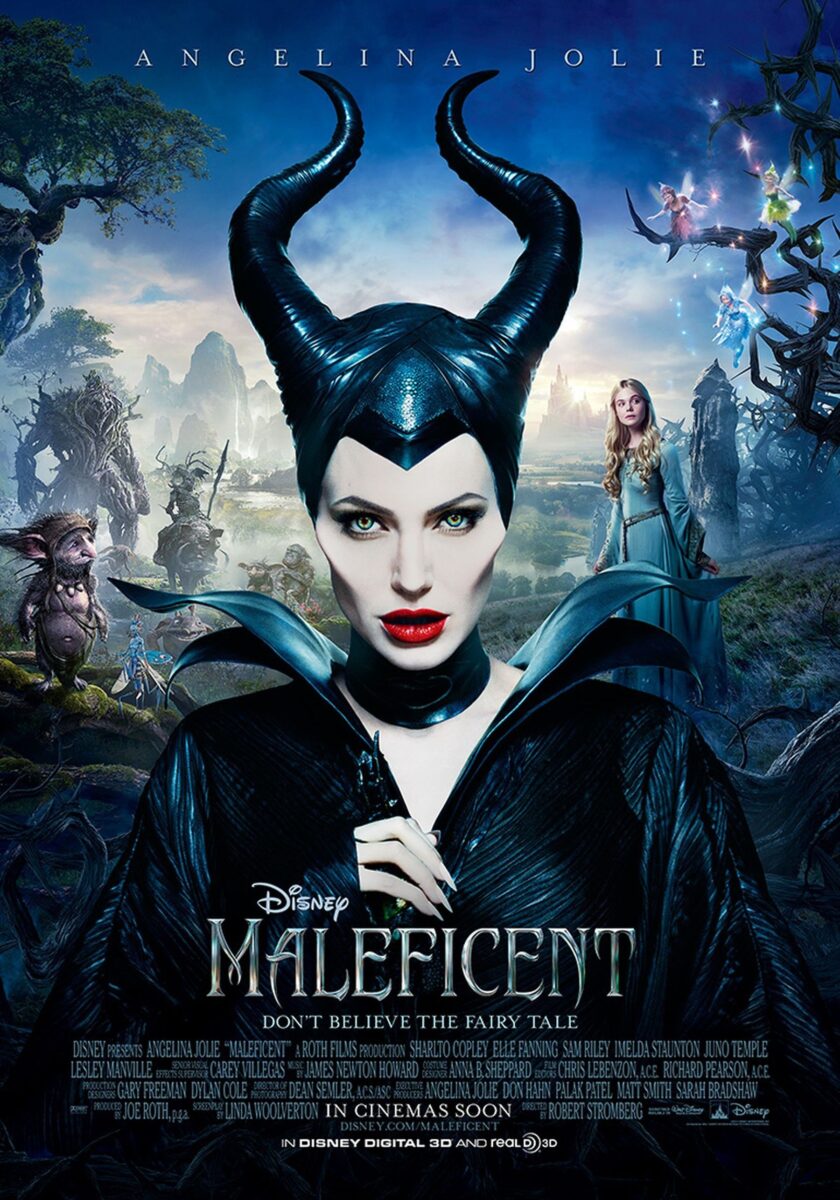 An interesting and rather unusual film for a Disney fairy tale.
A retouching of the classic 1959 cartoon, The Sleeping Beauty, where almost everything was changed. A simple and elegant tale of a naive sleep-lover and a heroic knight on a white horse became a tragic dark fantasy about a horned sorceress with a kind soul, who became the ruler of darkness because of the betrayal and injury inflicted by the man she loved, for whom the Iron Throne (sorry, power ) turned out to be more important than her. It's still a simple story without any serious psychology, and the rough edges here are deliberately smoothed out, but even so, a few things arouse involuntary admiration.
First, unlike Sleeping Beauty or Beauty and the Beast, Maleficent is the reversed Stockholm Syndrome:
here the kidnapper involuntarily falls in love with the victim and awakens the human principle in himself. Secondly, it is the story of a dysfunctional family with reversed social roles. And finally, thirdly, it is a very feminist story. You can find a slight inflection in the fact that almost all the male characters in the film are either assholes or extras, but the rest is the story of a strong woman who was able to defeat not so much the external subjective evil for her (revenge on the man who injured her), but the evil inside herself, let go of the past and change. In general, an unexpectedly cool (and insanely beautiful – what a fabulous world there is! And the design of magical creatures – a little gloomy, some have an alien and frightening) story, if you haven't seen it yet. Twice as good as fucking Snow White and the Huntsman Rupert Sanders with Bella from Twilight and Thor from The Avengers. Although there was so gorgeous Charlize Theron that a prehistory film was composed for her character.
0

Self-taught artist, writing his first book, dreaming of bigger things & drawing something he enjoys with passion and hope to get better in skills.
ART COMMISSIONS OPEN: If you need some stylized cartoon art, I'd be just happy to work with you.