The mini-series "Sharp Objects" is eight hours of complete depression and psychological hell, some parts of which, unfortunately, are familiar to almost everyone.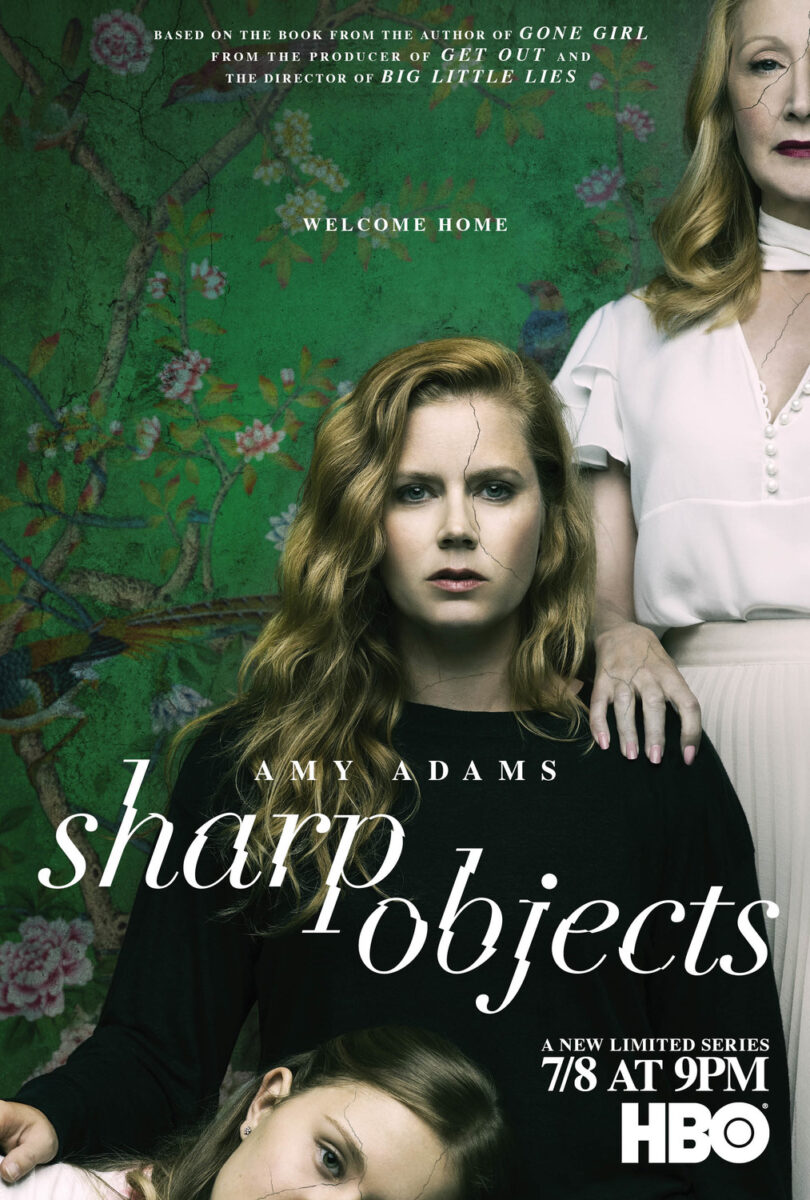 The main character, played by Amy Adams, on the instructions of the editor returns to the provincial American town where she grew up to write a report on the mysterious murders of little girls, which the local police cannot (or do not want) to investigate. Camilla returns to her father's house to her mother – and immediately regrets it: Adora immediately makes it clear that she is not happy about the arrival of the "lost daughter" who left for a better life, "was always spoiled" and in general "I never loved you." Camilla is very traumatized by such an attitude, but she decides to stay in a rich house as an insensitive mother for the sake of her half-sister from her second marriage, young Emmy, in whom she sees something from her own sister, who once died tragically and in whose death Camille blames herself. But besides family problems, there is also work: a painfully lonely and heavily drinking girl still needs to write a series of articles about the life of the town of Wind Gap and try to conduct an investigation herself in order to understand who is really killing children and pulling out their teeth …
Look, it's a very strong thing.
A heavy, oppressive, psychologically accurate drama about a broken family and childhood traumas, pretending to be a mysterious detective and thriller.
For Sharp Objects, the genre is nothing more than a convention, a brilliant wrapper, an adrenaline shock, a set of simple but effective techniques that spur a frenzied interest in what will happen next. Sharp Objects has a bit of Silence of the Lambs (who is a maniac in the end and why does he do it?) Or Twin Peaks (what are the inhabitants of this quiet town, frozen in the past, hiding?), But still on the foreground here is the feelings and emotions of the main character. Camilla does not want to return home, which she recalls in nightmares, but challenges herself and returns to understand herself, her demons and do at least something sensible for the work that has become her second homes.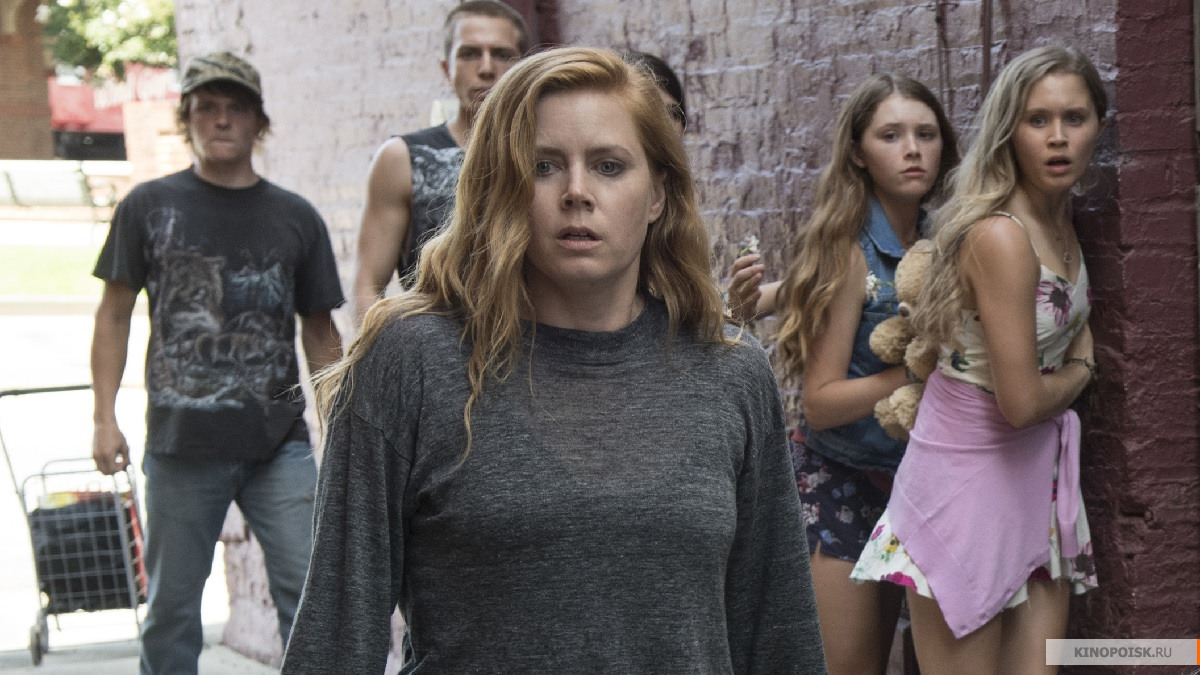 Camilla's mother, Adora, is another story worthy to mention. A character who, with the air of a society lady tired of the worldly bustle, humiliates her with every phrase addressed to Camilla and points out to her any flaw. You start to hate her almost immediately. The most toxic parent! "You have always been like a father, wayward and spoiled", "Do not mess with her, she is spoiled", "Do not bother honest people, how can you write about such horrors, you disgrace me" … this is some kind of horror. When you understand what Camille had to go through, you understand that she, in general, is still doing well – she just drinks, cuts herself and cannot get close to anyone, and did not hang herself. Strong "weak" heroine!
She is truly a stranger in her city – a place where there are almost no positive characters.
The sheriff is a mustachioed lazy old man who sabotages his work, former classmates are wild clucks, sobbing in chorus to soap operas, discussing with booze, who has how many children and how bad feminism is, and local rednecks are happy about any opportunity to get drunk at the bottom of the city under the Confederate (!) flags. Southerners, ma'am! (Hell, even Adora's housemaid is dark-skinned, and it doesn't bother anyone, as if it's not 2018. White gentlemen are fine, everything is OK)
When Camille plunges into all this, you plunge with her into this atmosphere of quiet horror of a depressive town with unsolved murders, where everyone drinks and talks about each other – and only some children are brave enough to roller-skate anywhere as if nothing is happening … Wind Gap is a sunny but joyless place, where there is no future or present, only a glorious (?) past.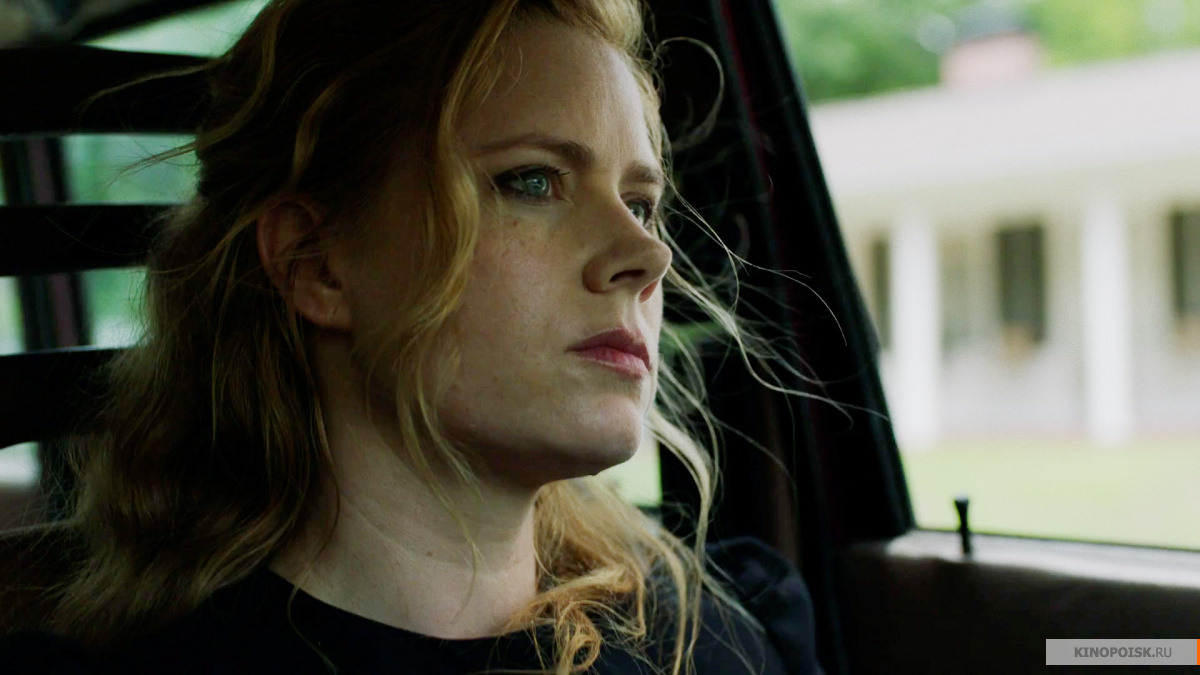 The series has great direction, good camera work, devastating music and extremely emotional editing, subjective to Camilla's feelings. She reflects a lot, immerses herself in memories – and we cannot always understand whether what she sees is real. Sharp Objects is a great story, alongside powerful stories like Why Women Kill, Big Little Lies, Fires Smoldering Everywhere, and Play Back. These works prove how far TV series are now ahead of movies. Cinema is dying, cinemas are closing – and it's not just about monotonous superheroics, cowardly producers and a pandemic. Streaming, which gives creators more creative freedom to experiment with similar budgets and longer timing, is changing the entertainment industry by allowing for much more complex, multifaceted, and credible stories to be told than movies that are limited to one and a half to two hours and still have to hit their budget in two to three weeks. – and it's not a fact that viewers will be interested in this film at all, and not in the new "Avengers". Online cinemas are freedom, freedom of choice for the viewer and freedom of expression for teams of directors, screenwriters, actors and artists. The future of cinema is here. And this is very cool.
And in any case, do not turn off the last episode in the credits, otherwise you will miss something very important.
P.S. If you are experiencing similar problems (depression, suicidal thoughts, unresolved childhood traumas, addictions, etc.), do not hesitate to turn to psychologists for professional help. It works: the pain can be relieved and the problem can be solved.
0