Finished Projects:
Here are some of the reviews it got on DeviantArt 👉
I took a lot of effort in drawing writing and this comics. At first it was an idea "What if we'd go back to the Moon again?" and "What if there's something evil hiding on the Dark Side of the Moon, some sort of a different kind of mind?"
My last flight has begun…

Anthony Howell, NASA Astronaut
A little teaser from the middle of the story 👇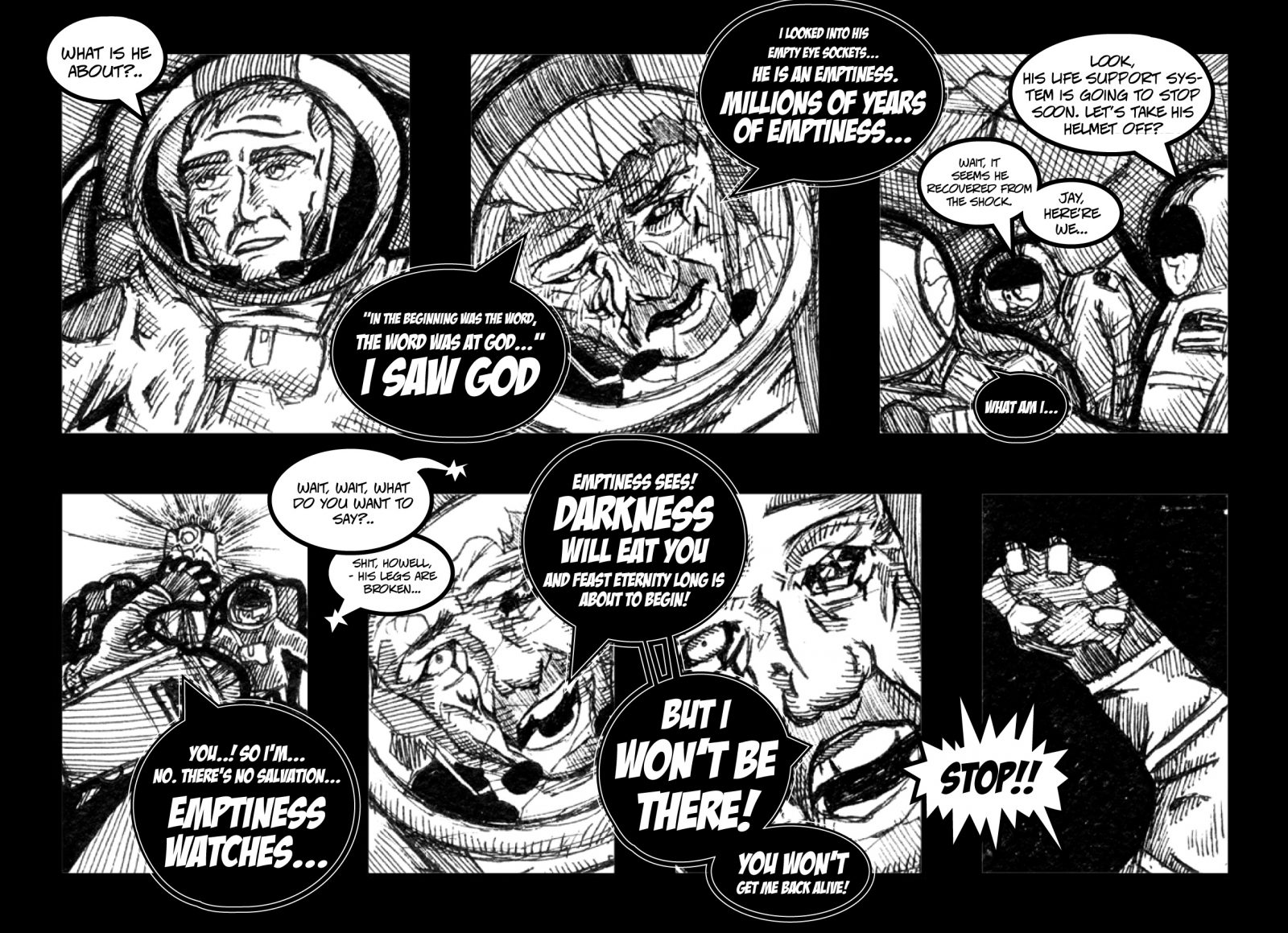 Are You Ready To Go Deep Into The Nightmare?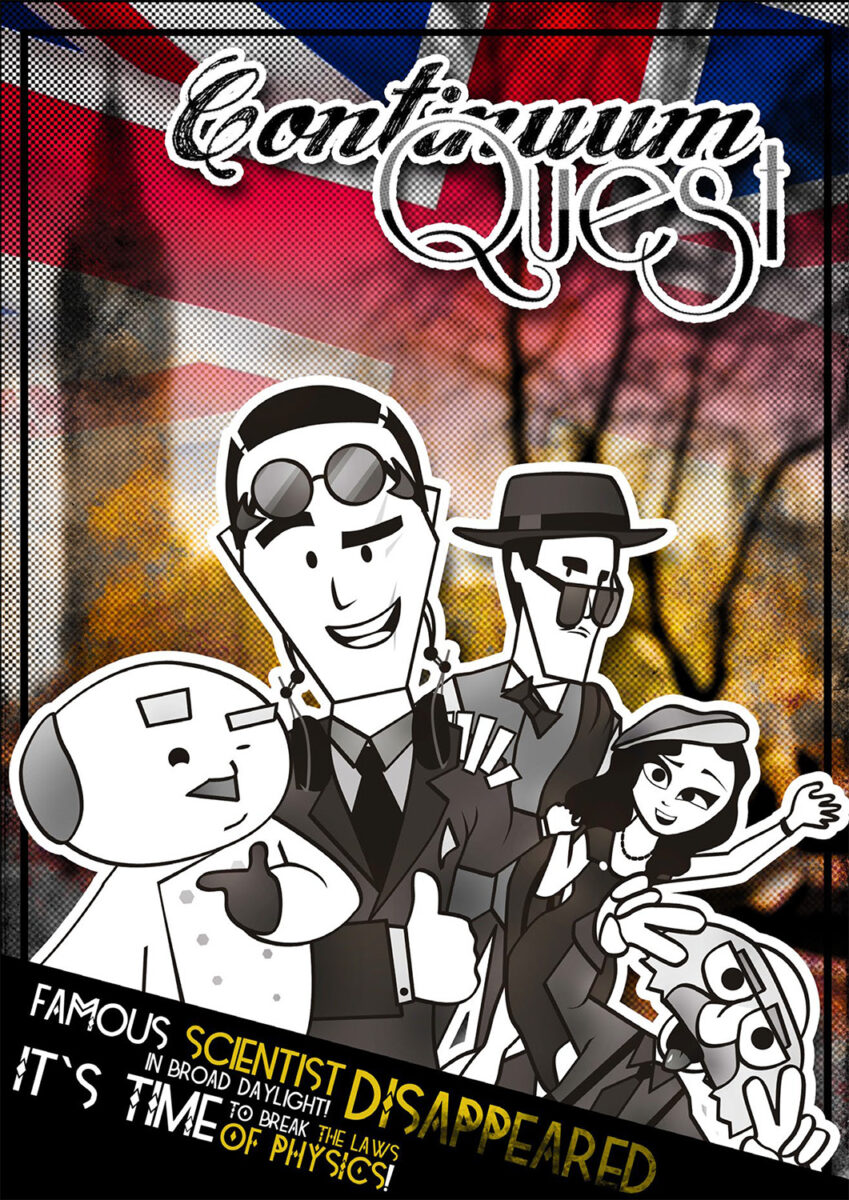 It was more like an experimental thing to challenge if I can make a small comics at my or or not. Plus I was starting to work on the characters of the bigger and complex story and it seems quite fun to portray main hero during his youth years. Was it a good try?.. I don't know, but it was definitely worthy of time to spend 😊
---
We must save Einstein, fellows! But the question is not how we'll do it but when…

Ed Prayfield, yound student
Let me know if you'd like more comics like this!
Work In Progress: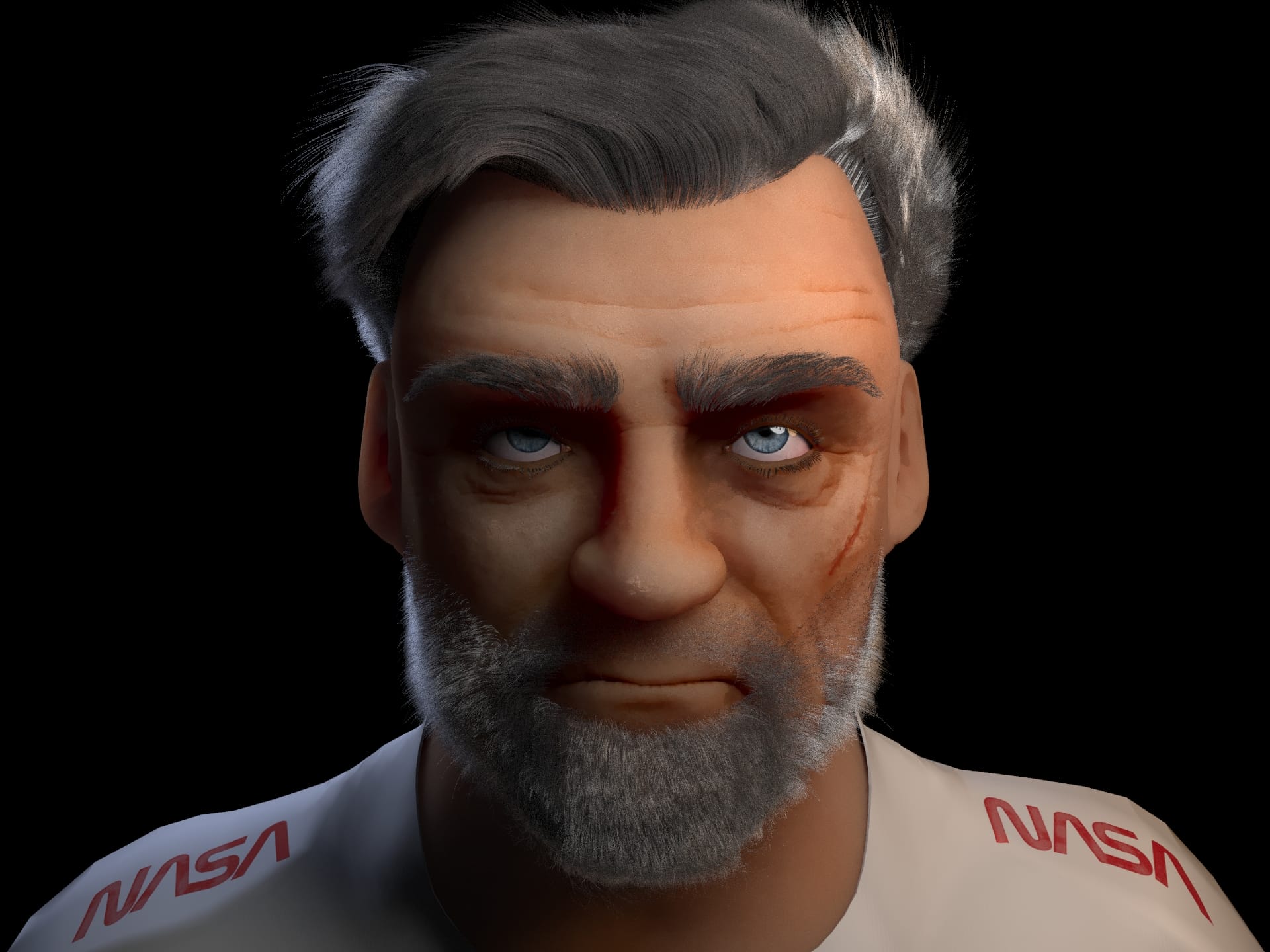 "Moon Dust" CG Animated Short Film
[Status: Frozen]
In 1986, the United States and the USSR are going to establish the first lunar base. But the space station, which is the heart of the future colony, is wrecked. And now astronauts will have to survive where no man's foot has yet set foot – on the dark side of the moon …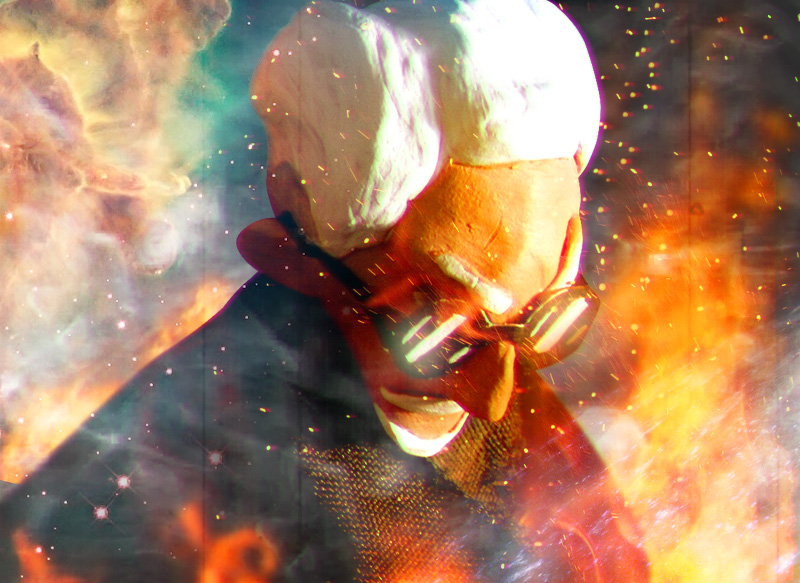 "Preyfield And The Madman Of Tomorrow", Adventure Retro Sci-Fi Novel
[Status: Active]
The brilliant scientist is going through a deep personal crisis when, by chance, he encounters a mystery that threatens the existence of the universe, and, together with old and new friends from all over the world, rushes into his most incredible adventure.

0