I continue to get used to drawing with a tablet. It seems that something is starting to work out. This time, I decided to choose one of my favorite video game heroines – Liara T'Soni, an alien archaeologist from the Mass Effect series. When I started sketching, I realized that it was impossible to do without the main character, Captain Shepard himself / herself (especially since my wife and I always choose a female protagonist during the game). To emphasize the connection between the heroes and the long journey they went through in the plot of "Mass Effect", I drew Liara in the clothes of a scientist from the first game, and Shepard in a battle suit and general appearance from the third game.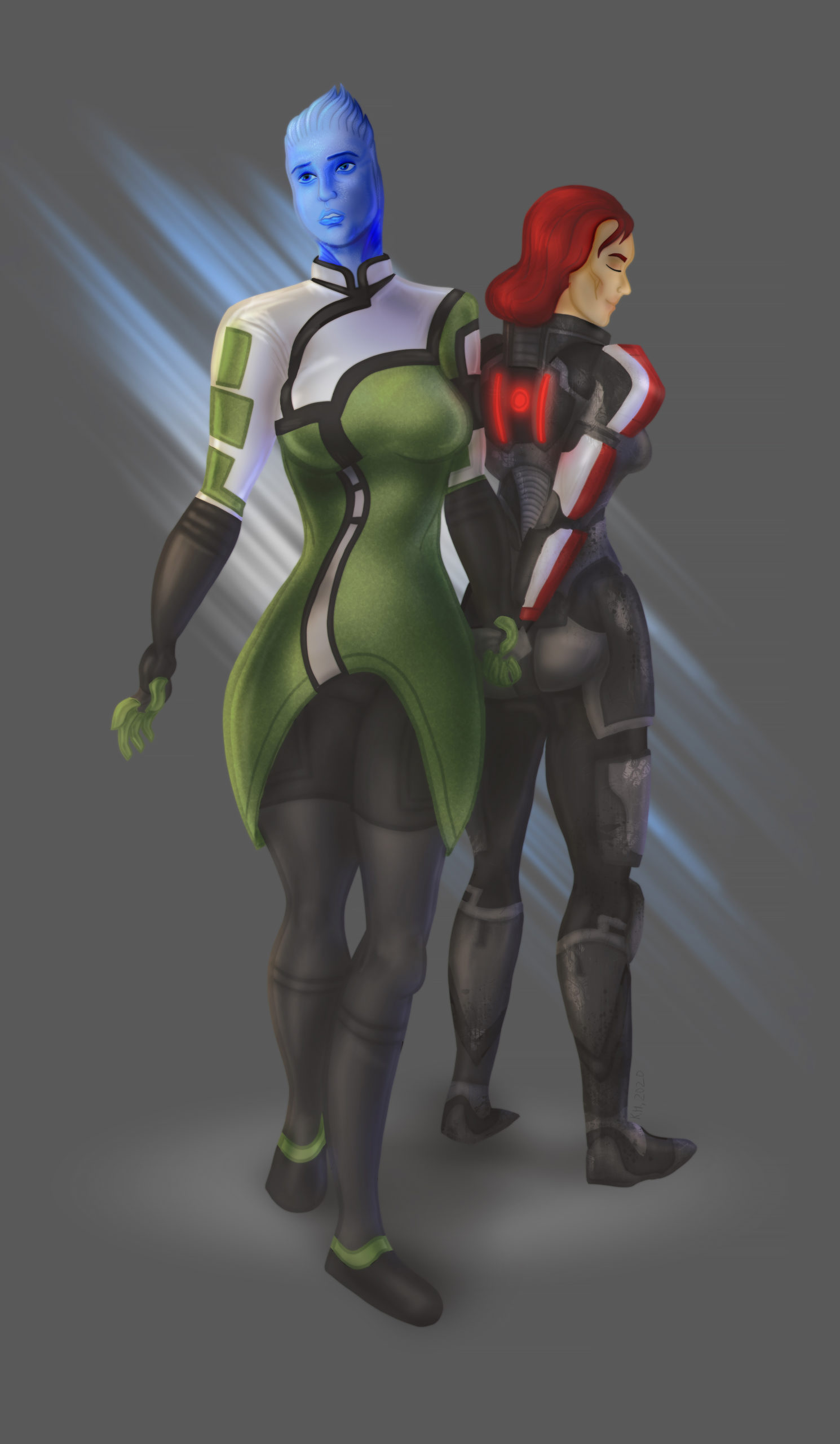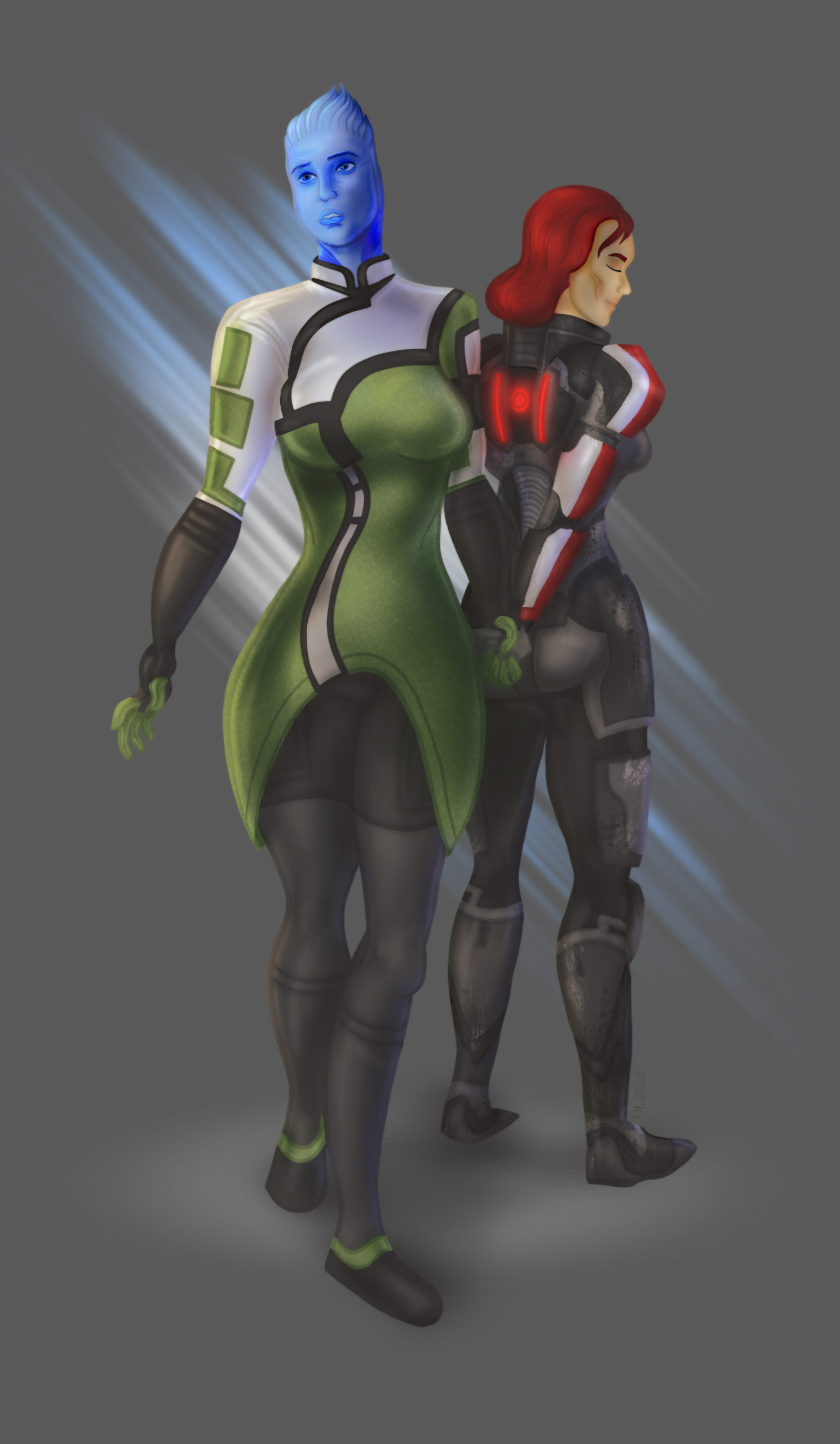 Drawn entirely on an HP Pavillion g6 laptop (the old man almost melted from the stress), with a Wacom One tablet in Photoshop and brushes from JonasDeRo and Vesner (link to them can be found in my DeviantArt); I used the Magic Poser site for the correct poses – I hope with time and practice I can draw realistic people without such help.
It was a long but interesting experience that took away the fear of drawing even more. This is what the breakdown of the figure looks like in animation (animation on the left).
The scheme was the same as in the previous drawing:
Sketch on paper;
Rough B / W contour;
Fine colored outline;
Vector fill with color;
General shadows and reflexes;
Detailing (textures, scratches …);
Additional lighting;
Additional effects;
General color grading to create mood;
Shadows, background, etc.
Draw, do any creative work, overcome your fears – and don't look at anyone. Do whatever you like and go ahead.
Stay safe, stay focused.
0

Self-taught artist, writing his first book, dreaming of bigger things & drawing something he enjoys with passion and hope to get better in skills.
ART COMMISSIONS OPEN: If you need some stylized cartoon art, I'd be just happy to work with you.